About the Studio's Services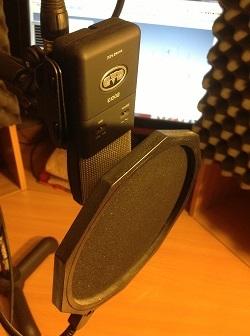 I'm Victoria Feinerman, and I have been providing accent-neutral US English voice over services for all purposes, since 2001.
English voiceover enables you to reach a global audience via English-language videos, so you can acquire clients or investors from around the world.
As a professional voice talent, I have experience in all types of voiceover: promotional videos, tutorials, e-learning, mobile apps, telephone systems, product videos, fundraising videos, storytelling and more.
My verstility as a voice talent enables you to choose from a variety of styles: whether you are looking for a soft, soothing atmosphere; a direct, businesslike tone; or a fun, free vibe, I can lend your project the perfect voice.
I also provide all of the following services under the same roof:
Audio recording and editing
I record all voiceovers at my top-notch home studio, which contains professional equipment and produces excellent audio. I also edit the audio.
Language editing and translation
I will edit and polish your script, so you put your best face forward. In addition, I translate Hebrew scripts into English.
Synchronization of voiceover with video
If you need to replace the existing voiceover in your video, I will synchronize the new voiceover according to the old one, so there is no need to change the video.
In addition to standard projects, I offer a boutique voice over service for the hi-tech industry, specifically e-learning. Due to my background as a technical writer, I am not daunted by technical jargon and will deliver your complex technical text with comprehension and ease. Since I understand your text, I am able to read it convincingly. Furthermore, technical terms will be pronounced correctly.
As I work efficiently, turnaround is quick: Most projects will be ready within 24 hours!
I have lent my voice to countless projects. My client base is in the hundreds, and my project count is in the thousands.